2020 has been a very eventful year. There really has not been much to celebrate, as an individual or a business, you've probably been having a terrible experience.
We've spent the last few months looking at the events happening in the world, the change in the rules, the nature of the markets and the personal effect it's having on our clients, employees and our company.
We realised that if Lu Gold is going to remain relevant and impactful to it's customers, there would have to be a lot of changes. This is why for the past 2 months, we have been in hibernation, restrategizing, and creating new plan to be executed at the beginning of Q3 (1st July) to provide our current and future Clients with WHAT REALLY MATTERS.
We've taken our time to address every aspect of our business to ensure that at every instance, the value you are getting from us in each sector, is not only greater than that provided by our competitors, but also justifiable with regards to the cost to you as a customer.
ORIGINS
First of all, we're Proudly African. Although we work with people from multiple countries, we are unreservedly Nigerian. On our web and physical media you may come across what seems to be Individuals of a foreign origin. We deliberately made this decision years ago because we are very informed about what our target audience feels secure with; Tall, Photogenic, happy looking people with a sprinkle of Caucasian and Asian, but not too much. So we cut the cheque and paid models for a photoshoot. They are legally our photos, and our representation of what we feel matters to you, a face you can trust. We have very strong ties with our Affiliates, partners, suppliers and consultants in International locations and we love the diversity. However, we're standing firm on the premise that all our accomplishments have been made as Africans.
CHANGES TO OUR EDUCATIONAL SERVICES
Lu Gold Educational Consulting was specifically affected by the events of 2020 so far. Schools, Universities and Embassies have been closed with students and parents wondering what the future holds. Lu Gold EDC has made some changes to ensure you are getting what really matters.
For Students
Our University partners have introduced a Triple Guarantee to you. You can start your course online and resume at Universities when Embassies have reopened. You can defer the start date of your original course to a more suitable time at no additional cost. You can receive a refund on any Tuition deposits if you change your mind about your decision.
We have cut all our Admission & Visa Processing fees by 60% to compensate for the hardship currently experienced.
We have waived all fees for Training courses for Examinations like IELTS and other English proficiency tests.
We are using the liberty provided to us by our partner Universities to issue minimum scholarships of GBP1,000 for UK students and $USD1,500 for USA Students. These Scholarships go as high as GBP3,000 dependent on the financial needs of the student.
We are removing all the white noise from our Website and making the process of getting Admission and Scholarship information as direct as possible.
For Parents
Our partners at Polaris Bank are providing you with temporary cash flow to help you meet your evidence of Funding requirements. We've reduced the process to 3 days, reduced the Interest rate to 4% and  expanded the eligibility criteria. Most importantly, we have worked with the bank to remove the Collateral requirements and implemented a more secure but easier way to guarantee the return of their funds.
We have created incentives for parents with more than one child using our service. We've waived all Admin fees for the 2nd child and also issued a 5% tuition fee rebate to the parent for each child.
We have enrolled more Universities in the USA and Canada that have low tuition fee rates and some that permit students to pay fees monthly.
For our Affiliates, Sub-Agents & Employees
For Sub-Agents, we have reviewed our commission sharing structure and increased it to 60/40. This means, as a sub-agent, you get to keep 60% of commissions, which is 10% higher than the common practice of 50%.
We have increased Affiliate commission from $500 to $850 for each successful student registration.
We have also established Experience centres in Accra, Nairobi and Seychelles where affiliates can refer prospective students to for admission advice, This is as a result of our new partnerships with some Travel & Tourism Offices in those locations.
In addition to salaries, our employees now also receive $500 for each Student referral they independently bring to the company.
For Schools
We will be resuming our EDC School Tours after schools are reopened in Nigeria.
We have expanded the donation items on our list from Laptops & Printers to now also include Musical Equipment, Power Inverters and student bundles from Ulesson.
We have changed our policy of visiting only schools that work with us. We will now be visiting schools who have not patronised our services but are still within the geographical area of those that do.
Below are some special moments from our Q4 EDC School Tour of 2019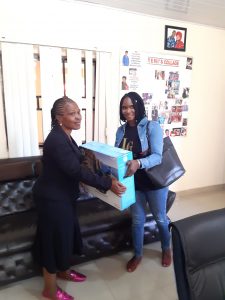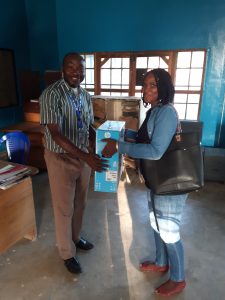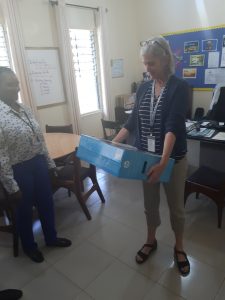 CHANGES TO LU GOLD STORE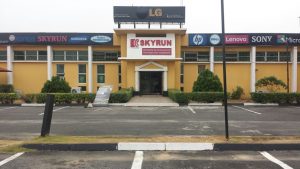 Our E-Commerce site for Electronics & Household Appliances saw a boost in sales during the lockdown. As a result of this we have created more incentives for our customers and Affiliates.
We have reviewed the prices of all our 2300+ products to ensure that despite the increasing dollar rate, you are still getting the lowest prices from us. For any product on Lu Gold Store from all 16 brands, you can be ensured that the price advertised is lower than that of Konga, Jumia and even the brand showroom itself.
We have implemented Same Day Delivery for all orders placed before 2pm daily, as compared to delivery in 5 business days provided by other online stores.
We have provided the option for Payment on Delivery for returning Customers, and the option to Pay at the Warehouse for First Time Customers.
For Arhcitects, Engineers and Facility Managers, we are offering 10% commissions on all bulk purchases made for their various projects.
We have introduced a reward system for customers. Customers are given a new Hisense E8 Mobile phone if they make a purchase over N300,000.00 on our website and give us a review  on our website and also on google.
We have increased our pickup locations to 16 states. This means when you order a product from Lu Gold Store you can now pick the items from brand showrooms in 16 states in Nigeria as long as there is availability. read more about that HERE.
CHANGES TO OUR ICT SERVICES
Our biggest announcement is possibly in this sector. By the 1st of July, we will be officially launching 2 new projects; KOLAHAWK and IMPERIUM.
Kolahawk is a full suite of Web Applications that allow companies to take full control of their websites and how visitors interact with them. Here are some of the core features.
Live View – When a visitor is on your website, you can watch what they are doing on your website in real-time the same way you would if you were standing right behind them. Yes, we know it sounds very weird, but there is no greater insight than physically seeing for yourself what is happening on your website.
Recordings – When you're not online to watch, every single visit to your website will be recorded for you to playback and watch what visitors did in your absence.
Live Chat – A simple but robust live chat app that lets you proactively invite customers to chat, attach files and voice recordings, transfer a chat to another agent and archive each chat for supervisor review.
There are at least 5 more features and will be available to African businesses for just a little over $25 a month. It is important to note that you can only monitor your own website for which you have installed our code and our software can not override encrypted pages like Payment Pages or Password fields.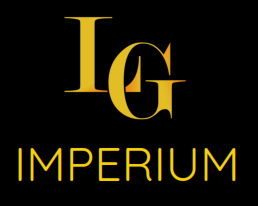 Imperium is a SaaS Platform built for Enterprise Resource Planning (ERP) and Customer Relationship Management (CRM). This product is a result of our new partnership with Apptivo to provide an affordable and robust CRM and ERP system specifically catered to the unique nature of the African Business Environment.
The features of this platform are too lengthy to explain here, but HERE is a video of its current features prior to our customization. This full platform and all ts features will be available to SMEs for a little over $5 a month.
CHANGES TO HVAC SERVICES
Lu Gold HVAC has merged with another company to form ARDENT COOLING. Prior to the merger, Lu Gold HVAC provided HVAC Services like Installation and Servicing of Residential and Industrial Air-Condiioning Units. We have retainership service agreements with notable brands like Flour Mills of Nigeria and Eastern Premier Feed. With our Evolution into Ardent Cooling, our new partners have introduced modern cold storage technology solutions that are not only eco-friendly but cost 40% less than existing Cold Storage Technology. Below are the changes we are making for our customers.
Reduce Installation rates by 15% for Private Residential Customers.
Reduce Installation rates by 7.5% for Corporate Customers.
Set up reward system for referrals by Existing Customers.
7% Discount on all AC Products from Lu Gold Store for all Ardent Cooling Customers.
Post Harvest Storage
In June 2018, Lu Gold had entered into a partnership with Abuja Market Management Ltd to create an online platform for which traders can sell their goods to the public. That project, KASSUWA, was successfully launched in June 2019, with the help of Google Africa, Stanbic IBTC and many other partners. Some photos from the launch below.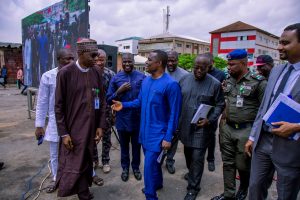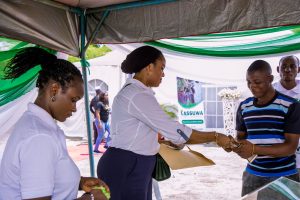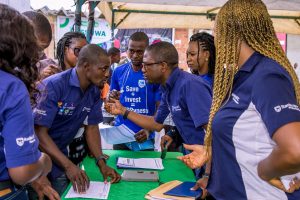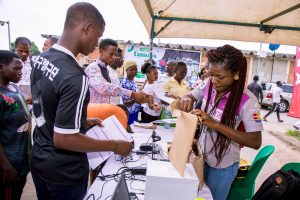 This event led to a new partnership with the Nigerian Stored Products Research Institute (NSPRI) and the Bank of Agriculture. Under this new Memorandum of Understanding, Using our new technology, Ardent Cooling will be creating Modular Cold Storage Units in participating markets to help with the storage of Fruits, Vegetables and Livestock. Our solution is affordable, existing structures can be converted for the purpose and the technology is easily scaleable. Most importantly, it can run on renewable energy, overcoming the challenge of poor power supply.
The ultimate goal of Ardent Cooling, NSPRI and the bank of Agriculture is to reduce food wastage in our markets and provide the market traders with an organised, secure and affordable method of storing their leftover food items at the end of each market day.
We are also looking at introducing this cooling technology to Blood Banks, Hospitals and Restaurants.
CONCLUSION
It's been a hard year so far. We have felt the pressure and we have adapted. In essence, what we have done, is to reposition Lu Gold to be the obvious choice for customers in the sectors we do business in. This comes at a cost, a sharp reduction in profit margins. This is why we have plunged our resources into the services that really matter to you during this difficult times.
From 1st of July, 2020, here is a summary of what you get as a Lu Gold Customer;
The lowest prices on all Electronics and Appliances in Nigeria. Directly from the 16 major brands, same day delivery, pay on delivery, with great After-Sales Support. LU GOLD STORE
A minimum of $1000 or GBP1000 in scholarships to our partner Universities in the USA and UK. A 60% reduction in all our Admin fees and a flat rate of 4% Interest for our Temporary Cash flow loans to all parents experiencing temporary cash flow problems. An increase in commission rates for our sub-agents, affiliates and employees. LU GOLD EDC 
All-in-one IT solutions that help you monitor your website usage in real-time, interact with customers and collate vital data that can be used to make immediate changes to improve the conversion of visitors to customers on your website at just $30 a month. KOLAHAWK
A CRM and ERP software, accessible on all devices that lets you manage customers, receive payments, track invoices, employee expenses, create and monitor email campaigns all for the single price of $5 a month. IMPERIUM.
Reduced Installation rates and service rates by an average of 10% for all our professional Installation and Servicing of Residential and Commercial AC units. Partnered with relevant agencies to create affordable Post Harvest Refrigeration Storage Units to be used in Markets and Farms to improve the way food is stored and transported and significantly reduce Food wastage in our Nigerian Markets. ARDENT COOLING
We're really excited to officially kick off all these projects and incentives by the beginning of the 3rd Quarter. Most of the projects are already in their final stages of completion or testing.
This year has been challenging for everyone. Our commitment to you, as our fellow Nigerians and Africans is that we remain determined to be the obvious choice in your decision making.  We are committed to meeting your needs, according to your budgets in these harsh times. We are committed to providing even better quality of services despite the constraints. We are committed to continuously proving that all we are doing is purely African, and it does not give it any less value because it originated from our great continent.
We are grateful for your continuous patronage. We promise to always provide you only with, WHAT TRULY MATTERS.
We Are Lu Gold.